Specialist in out of court and legal debt recovery since 1956, D'Ormane works on behalf of thousands of clients in France and abroad: Germany, UK, Italy, Spain, Netherlands and more.
From out of court recovery to legal proceedings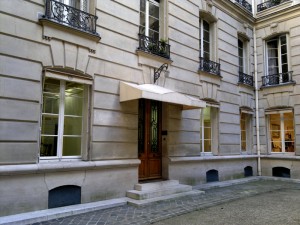 With two offices in central Paris, one for out of court proceedings, the other for legal proceedings, our staff covers the entire collections process, acting for all types of unpaid accounts receivable and debtors.
A proven methodology

With over 50 years experience, we implement a recovery process based on the following principles:
A series of reminders by mail and telephone suitable for your cases
Systematic search for an amicable solution
If necessary, starting legal proceedings
Modern communications tools

We have implemented various online tools to accelerate the recovery of your debts:
A client area in English to view, manage and share your files
A secure payment website website to facilitate the settlement of receivables
An electronic archive of letters and supporting documents
A network of partners abroad
Outside of France and its overseas departments and territories, we also recover claims abroad through our network of local partners, under the same conditions.